We are excited to announce our entrance into the Unreal Engine space with the release of our Smugglers Cove assets on the Unreal Engine Marketplace.

The pack contains 104 Unique pieces which include:
– Pirate ships
– A modular fort
– Tropical plants
– Environment scans
– Set dressing props
– An island demo scene

Check it out on the UE Marketplace here:
https://www.unrealengine.com/marketplace/en-US/product/smuggler-s-cove-asset-pack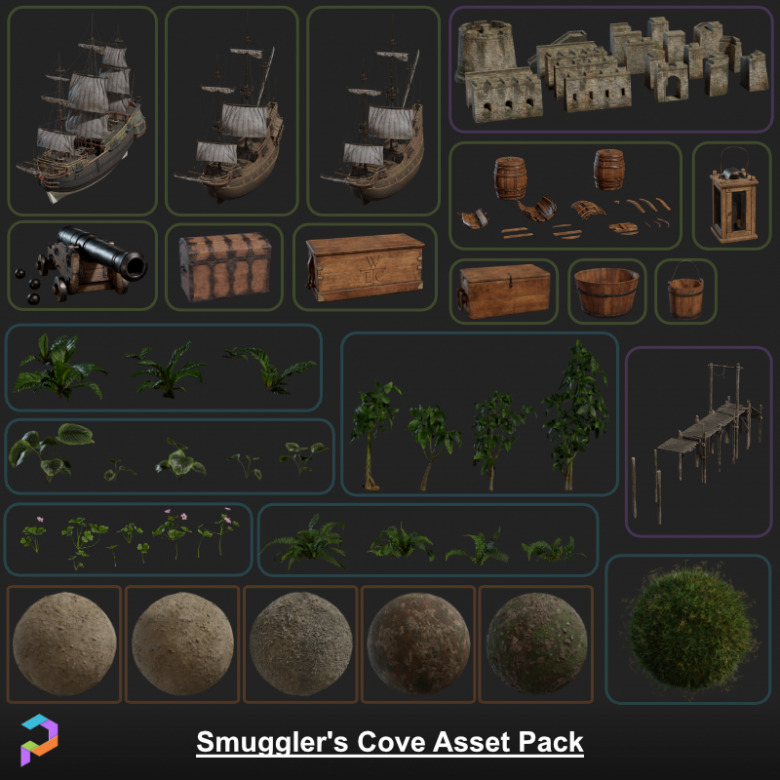 But isn't Poly Haven free?
Yes! And you can find all of these assets cc0 on our site here: https://polyhaven.com/all?s=smuggler%27s%20cove

Then why are we charging for this Unreal Engine Pack?
In short, To give you the convenience of having things already setup in a plug and play manner for Unreal Engine.
Supporting more software means we have to build our content to the software's standards and we have to upkeep and maintain the content for future versions which is time away from creating more assets on our platform.

We are really excited to see what you create with these assets and would love you to share your results with us on our discord: https://discord.com/invite/Dms7Mrs
Or Submit a render to our Render Gallery: https://polyhaven.com/gallery-submit

We'll be Sea'n ye laterrrrrrr.