Into Namaqualand
Early next month, almost the whole team will be off on our first real excursion!
The location of choice, meant to be a fairly easy first trip, is… the desert.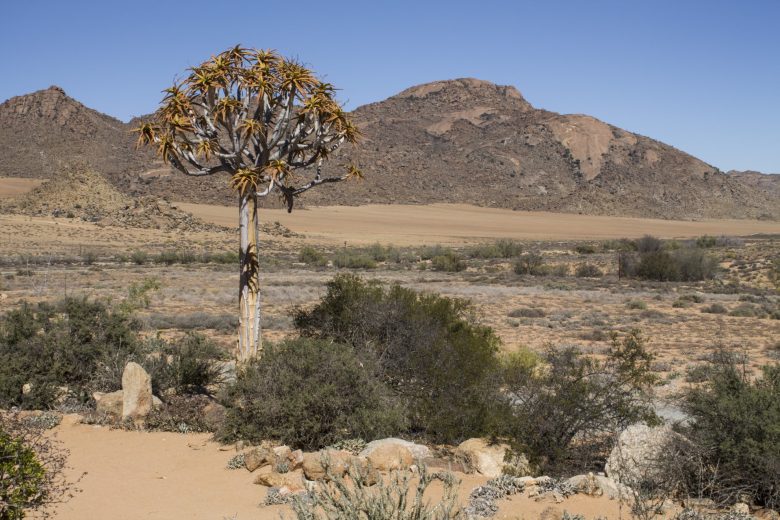 Specifically, the Namaqualand area of the Northern Cape in South Africa – the same location this HDRI was taken.
We figured after our struggles with lush vegetation making difficult access to scannable objects and surfaces for the Little Falls project (more on that below), a desert would be a nice simple environment to learn from that would also give us lots of content.
After planning the trip in more detail, however, things are a little more complicated 🙂
The accommodation we're staying in, the Goegap Nature Reserve, has no electricity or cell service, and much of the park is only accessible with a 4×4.
Could we have chosen a better place to stay? Probably. But it's too late now since all accommodation in the area is completely booked up. You see we're visiting the Namaqualand area in precisely the most popular time of year – early Spring – when flowers may bloom among the desert landscape depending on your luck with the rains in the days prior.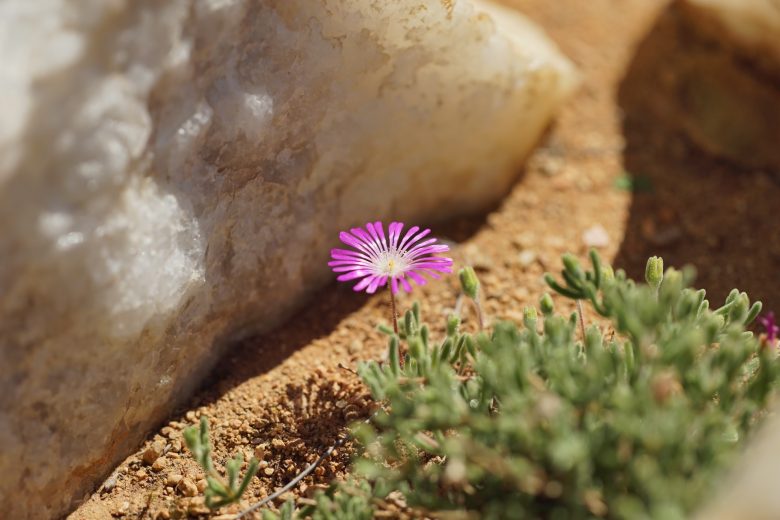 This was intentional of course, and the reason why we have to go now even while the Little Falls project is still unfinished. The chance of seeing something more than just dry sand and rocks only comes once a year, and we think it could add a lot of value to an asset pack like this.
Besides, who doesn't like a bit of a challenge?
We'll be charging all our cameras and flashes with solar power, or using our cars as generators if need be. For communication, good old-fashioned radios will do.
We expect this to be quite the little adventure, so we'll be making a behind-the-scenes video exclusively for our Patrons if you're interested in following along 🙂
Little Falls Progress
The Little Falls project has taken a bit of a back seat while we prepare for the desert and wrap up older projects, but I can share a few asset WIPs in the meantime:
Hidden Alley Scene
James is making steady progress on the Hidden Alley scene using everyone's assets.
Much of the time that it takes to put together a scene like this stems from the idea that Poly Haven should be publishing assets, not wasting time making pretty pictures 🙂 So we're trying to turn as much of the scene as possible into useful assets rather than one-time props that look OK at a distance just for the sake of a render.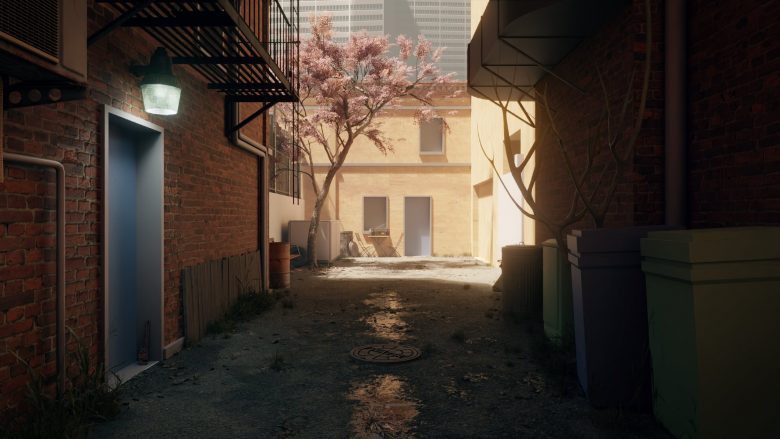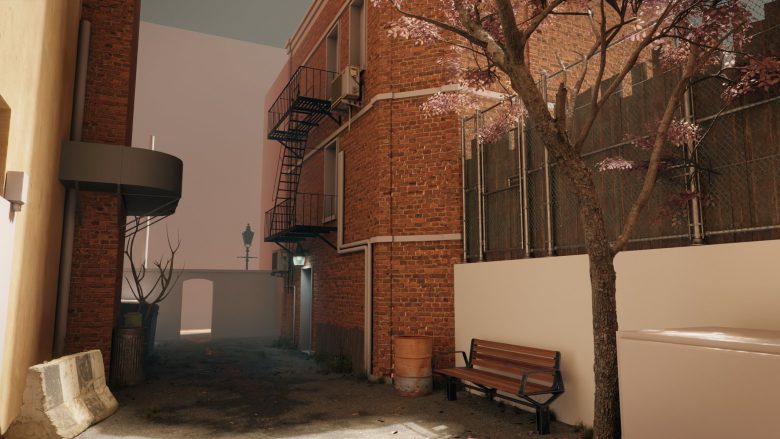 Elinchrom Flash Rig
Also known as "Wall-E", we've reworked our scanning rig for the Elinchrom ELB 500 flash. The earlier prototype we made worked really well, so this is merely a structural upgrade to ensure it can survive the desert and be relied upon.
Naturally, like our AR400 flash rig, this one was first designed in Blender:
We'll be sharing the files for this soon in a separate post once we've tested it and ironed out any issues.
C-Monster
Speaking of scanning rigs, we've made a large 3.2-meter C-frame with a rail for our Godox AR400 rig to slide along: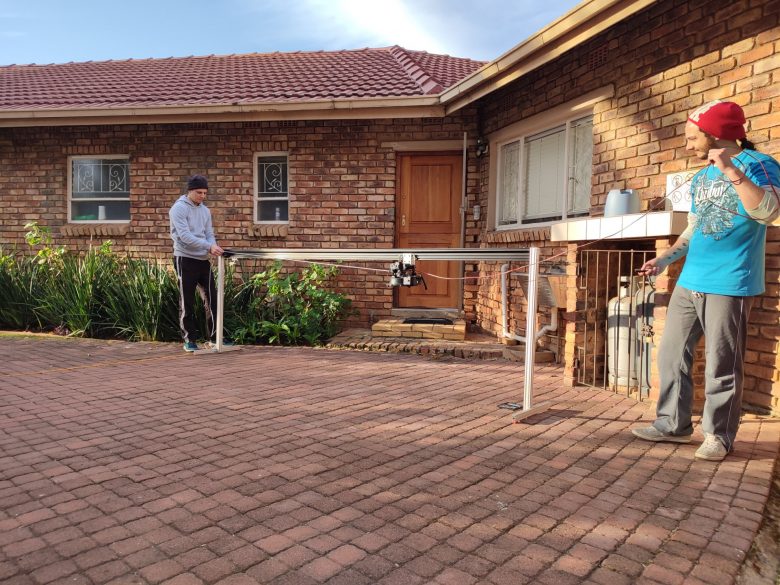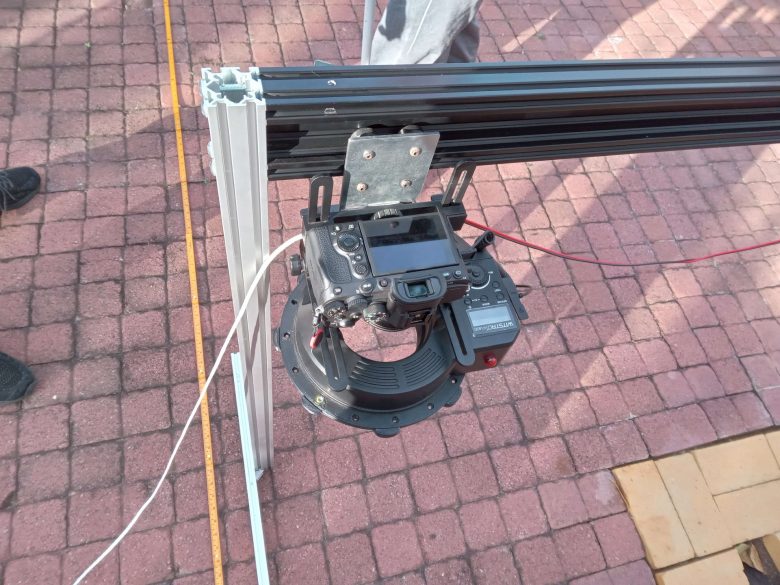 While almost all our scanning work is done hand-held (or with a tripod), we have some plans to visit a wood shop and scan a dozen or so boards and veneers. Doing that in a reasonable time frame with minimal back pain requires some level of automation.
This rig can be operated manually with string as pictured above, but we also intend to attach a stepper motor and a 3D printed rack and pinion to automate the one axis.
Turntable WIP
Jandre has been working on an automated turntable for scanning small objects like rocks and food.
While off-the-shelf turntables do exist, we decided to brew our own (open source) compact solution that can be adapted to other rigs (like the C-monster) and programmed to do anything we might need.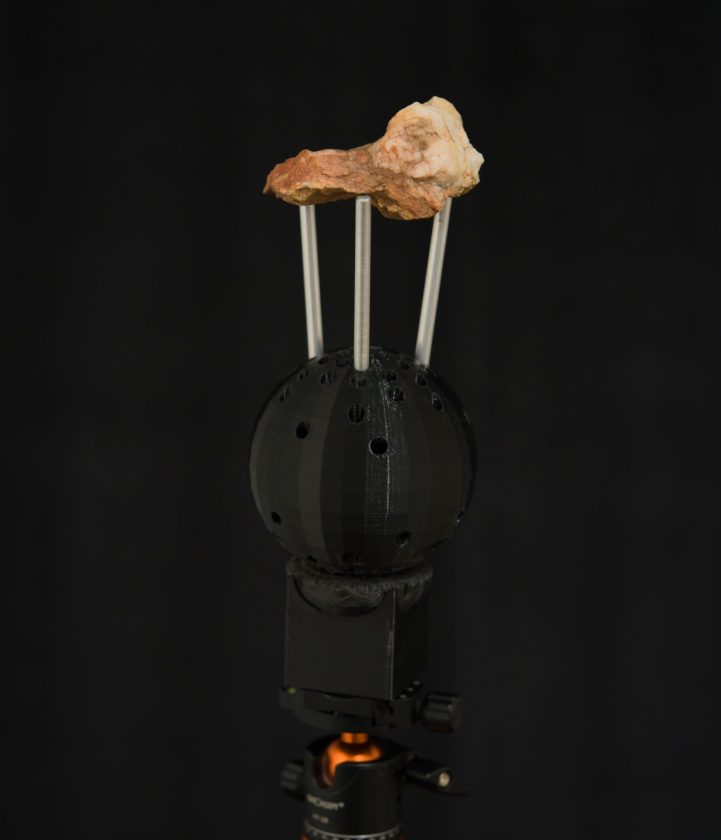 The Scanning in the Void method is our bread and butter here. With a mini tripod to hold the turntable, this can all be done in the back of a car on location. This helps avoid the environmental impact of transporting scan specimens away from their original location to our home base.
BlenderKit Integration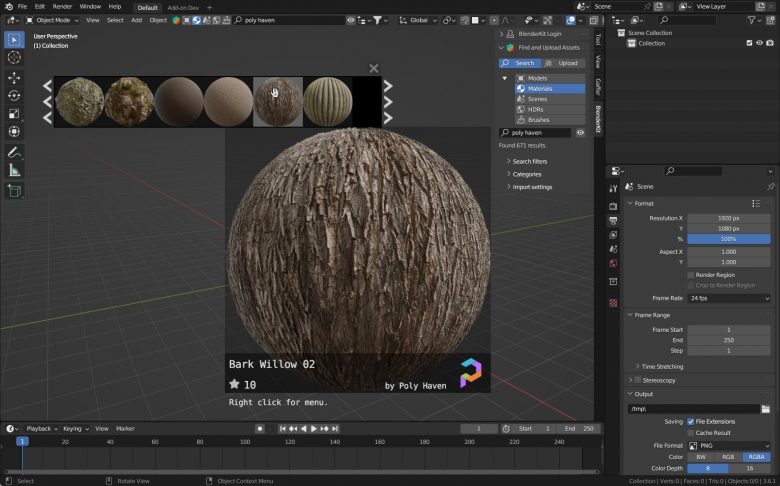 Our HDRIs have been available on BlenderKit for a while now, but only in the last month or so have we also added our textures and 3D models to their library.
This is achieved by a script, made originally by Vilem (one of the BlenderKit admins) and rewritten by Jandre.
We still think our own Blender add-on is the most user-friendly way to get direct access to our assets in Blender, but if you're already a BlenderKit subscriber this is a good alternative.
Photography Workshop
A huge portion of our work comes down to what I would call "technical photography", where it's important to understand how cameras and light work in order to capture the highest quality images for photoscanning.
We spared some time one afternoon to drive around Joburg and share what we know, having a bit of fun experimenting with what our gear is capable of even outside of the usual scan settings.