Last time when I said this was going to be an exciting 2nd half of the year, I might have even been underestimating things a bit 🙂 Without sounding overly dramatic, the next few months are going to set the scope for the future of Poly Haven.
Asset Browser Add-on Sales
One of the main reasons I say that is because our new add-on (which brings all of our assets directly into Blender's asset browser) has been an overwhelming success.

The add-on is for sale on the Blender Market for $30, and simply gives more convenient access to our (already free) assets. It's also available as a part of our $5 Patreon tier.
It's still too early to tell exactly what this means for us long-term, but even being pessimistic about the potential future sales still leaves us with a healthy extra budget to expand the team.
We're all giddy with excitement about what we might be able to do next year – potential new asset types, excursions to scan whole environments, and possibly a physical studio and shared office space to name a few ideas – so thanks to everyone who supports us on Patreon or purchased the add-on 🙂
But before we get ahead of ourselves and count our chickens before they hatch, we're going to wait a bit until after we get back from the Blender conference to take a closer look and decide exactly what would be the best use of these new funds.
Speaking of the conference…
#bcon22 talk: Free content as a business model

I'll be doing a 20 minute talk at the Blender conference this year, on the topic of how we actually run Poly Haven sustainably.
What we do is quite unique, giving away everything we create – our assets, our knowledge and our code – for free, and somehow doing this sustainably and transparently for the last 5 years.
Obviously we could not do it without you guys, and that's what I want to share with everyone along with the specifics of why I think it works and how others might be able to try something similar.
The talk is currently set to be on the Friday afternoon, though this might still change. If any of you are going to be there, I'd love to meet you 🙂
The Shed Project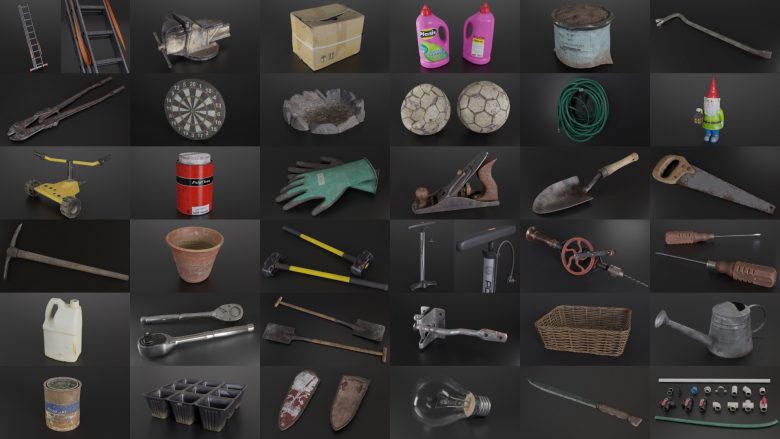 Our recent Shed project has also been an overwhelming success! I'm amazed by not just the number of people who participated, but the quality of all the submissions too.
We have some tentative plans to keep going with this idea and do more community projects in the near future, so I look forward to seeing what you guys create 🙂
Right now our patrons are voting on the best assets to determine who gets to chose prizes first. We had an unexpectedly large number of prize sponsors, so even though we have so many asset submissions, we still have slightly more prizes than assets and it's safe to say everyone whose asset passed our quality review will be getting a prize.
More textures on the way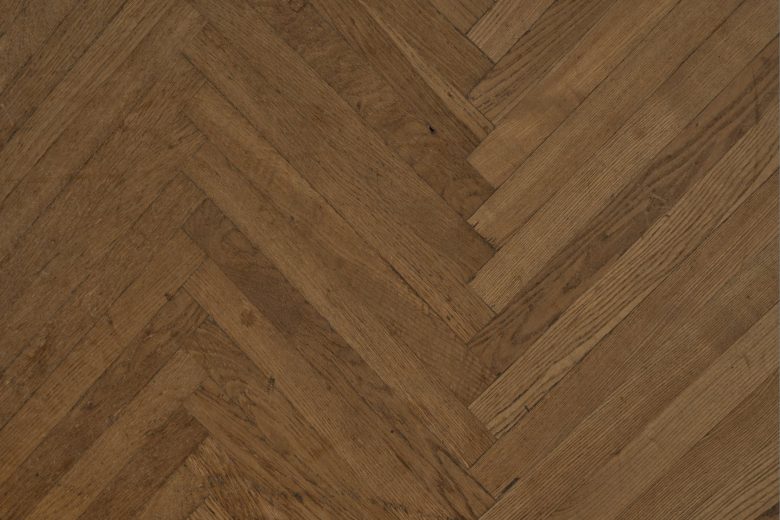 We're currently working with (and still looking for) a few new texture authors. We expect to gather 50-100 new textures by the end of the year, and from those we'll discern the best artists we can work with long term.
Rico's texture authoring workflow article has been a huge help in explaining what we expect so that we can find (or teach) new artists.
Trees and other nature assets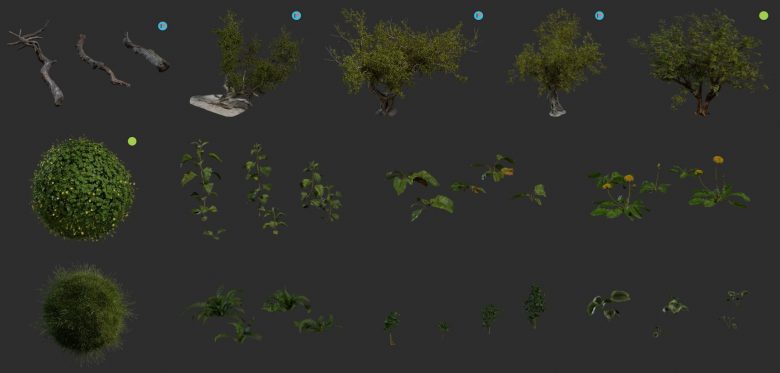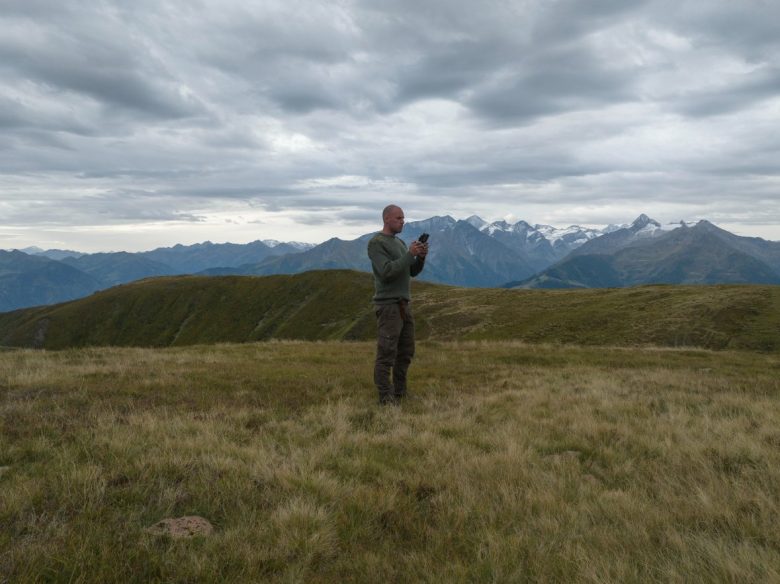 You might have noticed that a lot of our new or upcoming assets are trees, plants, and other nature assets.
This has been Rico's focus for a while, and is possibly the topic of our next major project. But it's too early to talk about that yet 😉
Rob also recently went on a trip to Austria, capturing numerous scans and reference photos for future assets.
Thumbnail Turntables
On the development side, I've started working on mini interactive turntables in the thumbnails for all our assets, along with some additional options for thumbnail display:
This is almost complete, but the final polish (i.e. 80% of the work) will have to wait until our return from the conference next month 🙂
5 Year Anniversary 🎉
Finally, I should mention that this month, October 3rd specifically, is the anniversary of our switching over from selling assets to making them freely available to everyone 🙂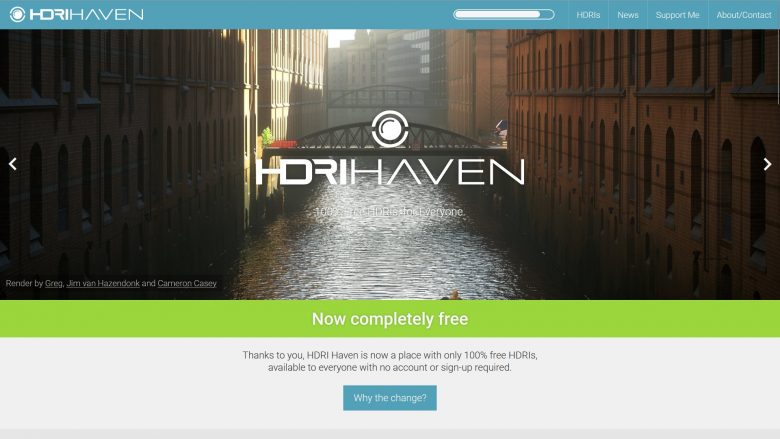 It's been quite the journey, and we couldn't have done it without you dear reader! Whether you are a patron of ours or not, in some way you have helped us by being here and using our creations.
My very motivation for us doing this in the beginning was simply to get my work into your hands, and it still amazes me that we can do that – and keep doing it – in a way where everyone wins.
You can still read about that on the first post in this very blog that I wrote 5 years ago!
Thanks for sticking around <3 I can't wait to see what we can do together next.