It's been two months since I last posted one of these, things have been busy!
Not just in the last two months I suppose, but this whole year. Things have been fun, and very interesting on so many levels.
Personally, my life has never changed so much in so short a span of time. In the last year and a bit, I moved out of my childhood home, started a company, became an employer and a leader of a small team, learnt a new programming language, started dating someone, made some excellent new friends, and of course, launched a new platform that has become my full time job 🙂
None of this I really expected or planned for, and honestly I've never been happier in my life.
We say this all the time, I know, but I truly am thankful to our Patrons for making this possible, and continuing to support our dream of a public asset library. I'm not sure if you all understand the impact that you have, not just on our platform, but on our personal lives too.
You guys rock ❤
OK, now onto the actual update!
Smuggler's Cove Indiegogo + Progress
Last month we launched a crowdfunding campaign to try and fund our work on the Smuggler's Cove scene, and future work as well.
This is a bit of an experiment in how we may create assets in the future. The big idea is that we continue to maintain a sustainable flow of new assets funded by Patreon, and then once or twice a year run a major crowdfunding campaign to fund a new large collection of similarly themed assets.
You can read more about this idea and see a lot more pretty renders on the campaign page linked above 🙂
We also just posted an update on the campaign about all the work that's been going into it lately, here are a couple of the images from that post:
Concept Art
One fun little hurdle that came up as soon as we announce the campaign, was that the concept artist we hired had actually stolen another artist's work, run a photoshop filter over it to pretend it was painted, added some small details and claimed it as their own.
The original artist, David Aguero, contacted us to let us know on Twitter, and we worked with him to resolve the issue by commissioning a new piece of concept art (an update to the original render that was stolen).

This is an awful thing to happen and we truly apologize to David. It's sad to say, but in future we'll need to be more careful about the concept artists we hire.
Team Workshop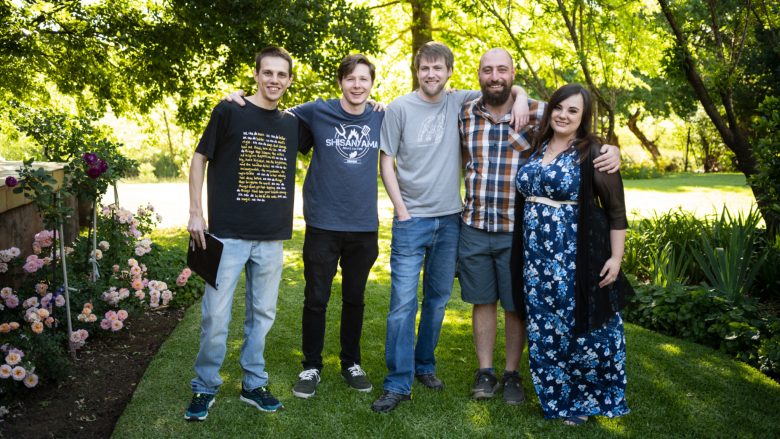 Last month we all (except Rob 😢, who's all the way in the Netherlands) met up for a team building workshop to help us learn about and figure each other out – our personality types, behaviors, strengths and weaknesses, that sort of thing 🙂
This was special for us, as we all generally work independently and live on other ends of the country, working remotely.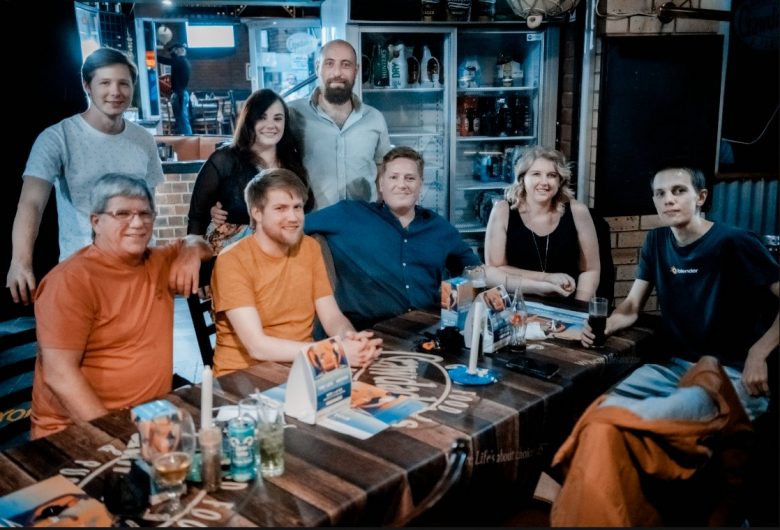 Asset Survey Results
A few weeks ago we ran a survey with our patrons to help us figure out what direction they'd like us to go.
The first stage was public, gathering feedback and ideas on the types of things we could do.
Then, we compiled a list of the most common, legitimate and achievable suggestions, and asked our patrons to vote on these.
Here are the results:
HDRIs:

Textures:

3D Models:

Additionally there were some questions to try and figure out, between HDRIs Textures and 3D Models, which are the most in demand: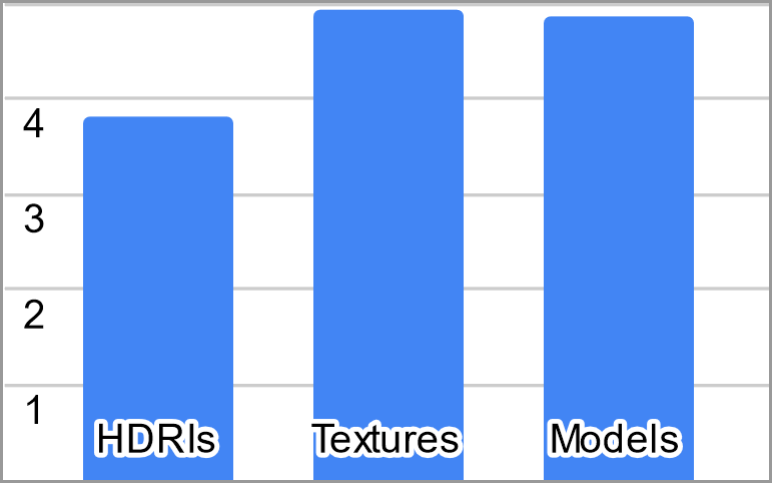 We had some long meetings to talk about these results, some of it was quite expected (plant assets being in very high demand), though there were some surprises too (not that much interest in weaponry).
Next year we plan to focus quite heavily on nature assets of all sorts. We're already developing our workflows to deal with these, including some custom hardware for light scans of leaves (and fabric too).
For HDRIs there's a very clear want for "pure sky" HDRIs where the horizon is clear. We'll certainly put some more focus on these types of environments, and potentially go on a special trip or two later in the year specifically for them.
Upcoming assets
Much of our time is going into the Smuggler's Cove assets lately, which you can see renders of above, so there isn't much to share here that we haven't shown before. I'll leave the sneak peeks until next month then 😉
We're all taking a bit of time off in December, and plan to finish off the Cove in January. Enjoy the holidays everyone! We'll chat soon 🙂